how to
influence
behavior
with digital
products
for better health
and a better life
boost your
digital healthcare solution
with behavior design
one whitepaper,
three interconnected topics to help your users lead healthier lives
Dive into flawed human decision-making: We explore the intricacies of human decision-making and demonstrate how nudges can help address our inherent biases.
A framework to adopt healthier habits: We present a framework to assist users in embracing new habits that enhance the quality of their lives.
Gamification to sustain motivation: We examine how games — one of the oldest sources of joy — can maintain the necessary motivation for long-term outcomes.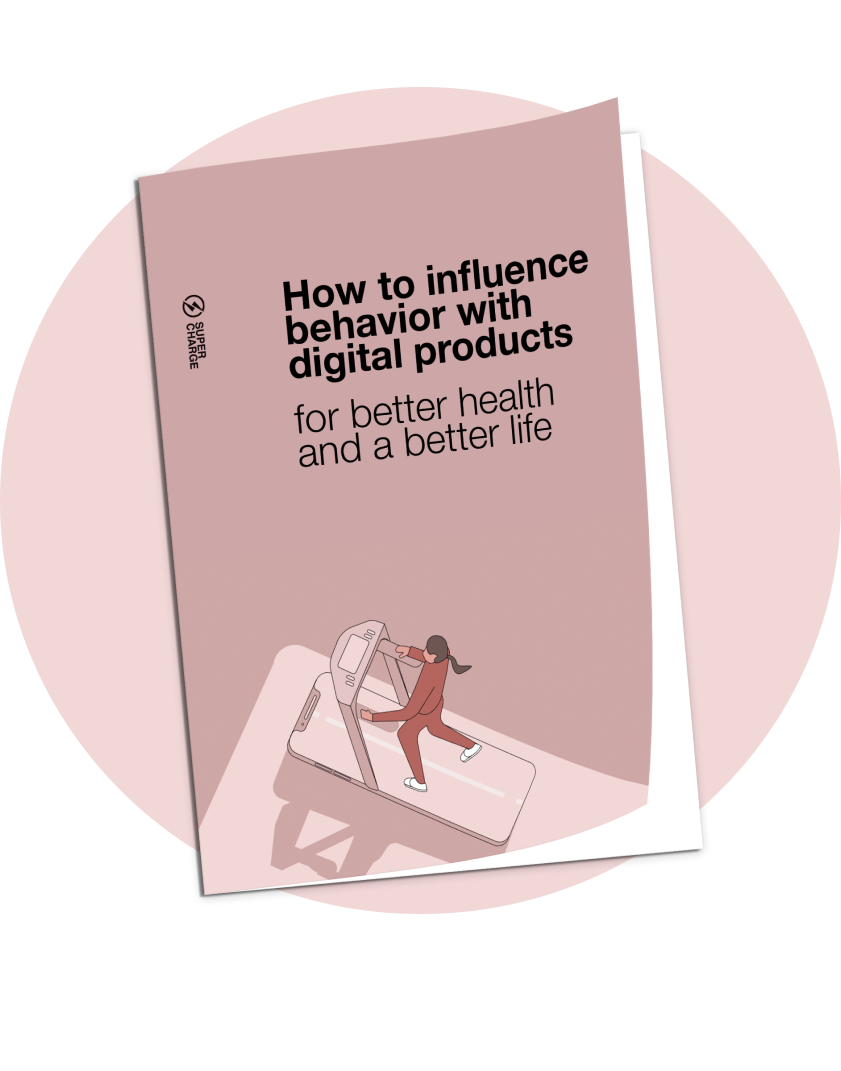 Supercharge is the digital product innovation partner for ambitious healthcare organizations that think big. With our
200+ innovation experts

we are dedicated to accelerating your digital initiatives.